ABC iview: The Critics with Zan Rowe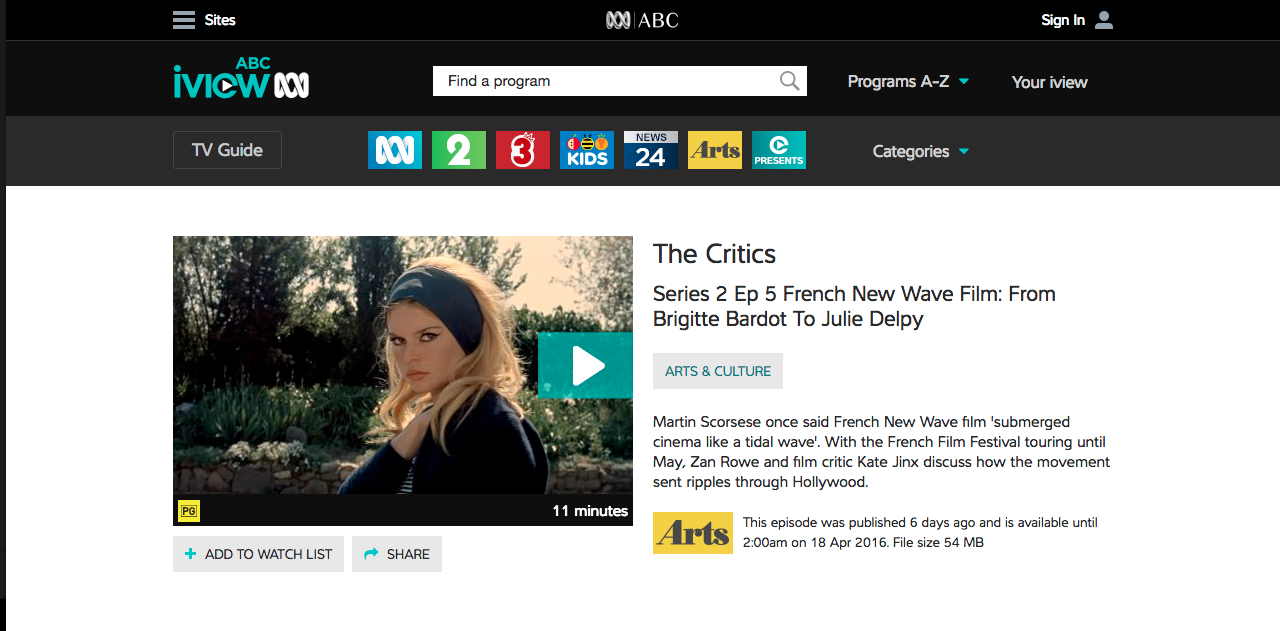 The Critics is a web series I coproduced for the ABC iview Arts channel .
Episodes

Broad City and Girls have shaken up the commentary around women on and behind television. From STDs and female friendship to nudity and the diversity debate, Zan Rowe and Kate Jinx discuss how they've done things differently.
Martin Scorsese once said French New Wave film 'submerged cinema like a tidal wave'. With the French Film Festival touring until May, Zan Rowe and film critic Kate Jinx discuss how the movement sent ripples through Hollywood.
As the Sydney Film Festival kicks off, Luke Buckmaster speaks with Festival director Nashen Moodley about five films that 'change your view, change your world' - from Pakistan to the UK, Saudi Arabia, the US and Australia.
A year on from the passing of Chantal Akerman - known as 'the director's director' - critics Kate Jinx and Sarinah Masukor reflect on her rule-bending style, and discuss what made her such an influential and unique artist.